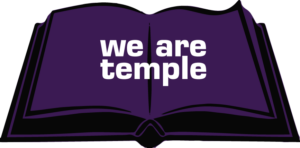 Engaging with God's Word is key to any Christian's continued growth. The purpose of the Bible is to help us know God's nature and character. If we're to grow more like Him, then learning His Word is very important to that process.
At its heart, discipleship is about following Jesus in becoming more like God. We offer several opportunities to grow in your understanding of God's Word, and are always open to suggestions for more ways to support your discipleship.
---
Worship (Sundays 10am)
Worship is about God, not us. But it would be hard to deny that we grow as a result of worship. Our worship services are designed with God's Word as the central element. From the music we sing, to the prayers we pray, and of course, the messages we share, we hope you understand God better when you leave than when you came.
---
Sunday School (Sundays 9am)
Temple currently offers 2 adult classes for Sunday School. Sunday School is primarily a classroom experience with some fellowship (living life together) mixed in. These classes will provide an environment to learn a bit about God's Word and freely discuss and ask questions. No one has all the answers, but another student or teacher may have just the answer to your burning questions … and you may have the answer to theirs. You'd be welcomed in either class — Sunshine Class (Room 1, just past the restrooms in the South Hallway) and TGIF (in the library, in the North Hallway).
---
Bible Study
Study is more in-depth and often involves homework in addition to classwork. While Bible Studies often develop close relationships among students, the focus is primarily on diving into the Bible deeper than usual opportunities. We offer Bible Studies at various times throughout the year, so we can 'hit' every person's schedule. If you're interested in Bible Study, you can complete a Connection Card to let us know to keep you informed.
---
Small Groups
Small Groups include elements of growth in study, but emphasize living life together more heavily. Small Groups develop tight bonds and love each other through joys, sorrows, celebrations, and hard times. Small Groups sometimes use curriculum, but the real benefit is a circle of other believers who love each other deep.
Small Groups have not been active since COVID 'stopped the world'. We hope to re-launch small groups in the near future.
---